INJEX50
The successor to INJEX30 has finally arrived

Discomfort or even anxiety related to regular insulin injections by needles belong to the past now.
Irrespective of whether you are changing from oral dose of medication to insulin therapy or have had to inject insulin several times a day for a long time: with the INJEX50 you can inject insulin in a tissue-preserving way and avoid possible scar formation from daily needle injections. Unlike our earlier model which injects only 30 units at a time, with the INJEX50 you can inject a dose from 5 units upto 50 units at any given time.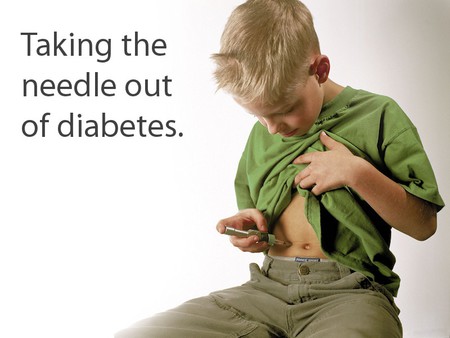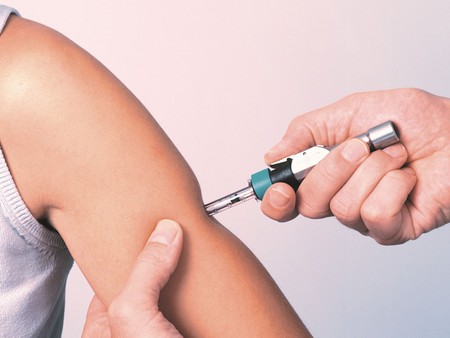 With the INJEX50, you can make your life substantially easier. With this reusable injector the insulin is pushed through a micro-orifice with precisely measured pressure in between the superficial skin cells into the tissue below in a fraction of a second. And this method is 'virtually' painless, veritably tissue preserving and without the risk of injury. Infections resulting from needle-stick injuries are likewise ruled out.
Trials with this system have shown that the 0.18 mm fine jet of insulin spreads through the subcutaneous fatty tissue and selects the route of least resistance. In effect no damage to blood vessels, nerve fibres or osseous tissue have been observed. The thinnest needle has a comparatively thick diameter of 0.25 mm. INJEX50, made of high quality stainless steel, will last for not less than 7,500 injections. In addition to its small size and weight, it comes with a one year Warranty.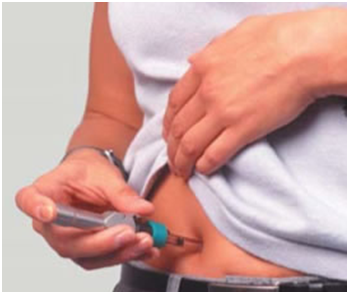 INJEX50 makes life a whole lot easier for diabetics
Insulin injection without a needle – virtually painless

Veritably tissue preserving

Without risk of injury

No risk of infection from needle-stick injuries

Compact and can be used everywhere

Fast, easy and safe in use and effect

Insulin with different periods of effect can be mixed (mixture as recommended by manufacturer)

Can be used with all licensed types of insulin

Reusable, long-lasting and low in maintenance
Preparing INJEX50 for Injection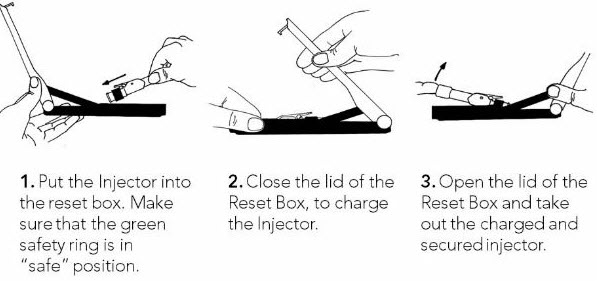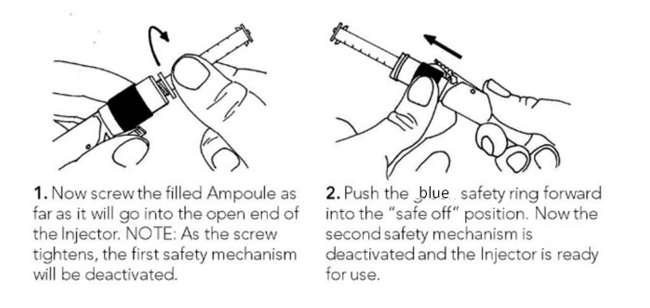 Performing the Injection
1. Press the injector perpendicular onto the injection site at 90 degree angle until the skin is clearly dented and the ampoule tip is completely enclosed by the skin. But remember not to press too hard so that it hurts you.
2. Press the trigger to inject the medication and keep the Injector firmly in place for two seconds after the injection is performed. This is to avoid wet shot and/ bruising.
3. Unscrew the Ampoule From the Injector. The used Ampoule can be discarded as normal domestic waste.